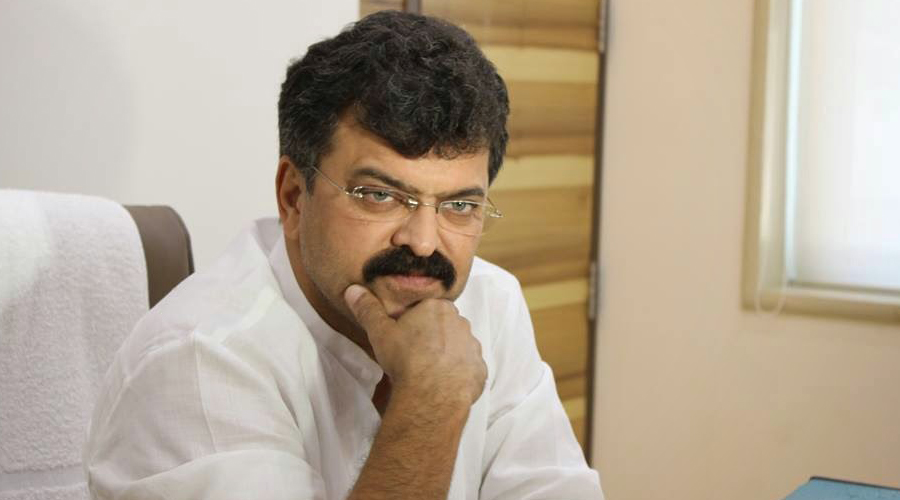 Appreciation sets one thinking and I am no different from any of you in this regard! The appreciation note from the Kalwa resident last week took me down memory lane, and I recalled some incidents from the past. Felt like sharing one such incident with all of you.
Some months back, it was a usual working day that extended to late night. I got a call on my cell late in the night. I answered in my usual tone, and an unknown voice from the other side said a frantic hello. I immediately sensed the fear in the trembling voice and sat up attentively while the spine-chilling story was being narrated. Apparently, while coming back from Amarnath, their bus was surrounded by terrorists in Kashmir Valley. The area was remote and there was cross-firing going on between Indian army and the terrorists. All the passengers were in a state of fear and panic, to say the least.
My usual instinct is to help and this case was no different. Through sources, I spoke to Mehbooba Mufti Sayeed, ex Chief Minister of Jammu & Kashmir. She gave me number of Yaseem Bhutt, the MLA of that area who happened to be in her party. When I called Yaseem Bhutt promptly, it was good to know that he was already updated by Mehbooba Mufti and that he was going to the spot soon. Yaseem Bhutt reached the spot, consoled all the passengers of the bus, took them to a nearby dhaba and also made special protection arrangements for them for 2 days. When things settled down in 2 days, he took them to Srinagar, arranged a special flight for them from Srinagar to Delhi with the help of Praful Patel & Sharad Pawarji. In Delhi, we got Lallu Prasad ji's help for special railway travel from Delhi to Mumbai.
Early morning, I received the family at Mumbai Central . While everybody was in tears, I could myself feel tears rolling down my cheeks. And these were tears of joy, tears of gratitude for everybody who made this day possible. It's said in Hindi "Bhagwan logon ko hi logon ki madat ka zariya banata hai". And I am really grateful to Bhagwan Shivji that he chose me to be the instrument of help in this scary tale which may have even led to a loss of precious lives. This is a true incident of a family in Kalyan, who runs the famous ANANT HALWAI.
Am a human being and may have erred at times. But, in all modesty, when I look back and recall such incidents, I do feel graced and blessed. From the bottom of my heart, I have reached out to people and announced that I will be available 24 x 7 x 365 days of the years. I feel happy that this family could remember the name 'JITENDRA AWHAD' at the time of crisis and that I could help them come out of the crisis.
Today as I recall my blessings, with folded hands, I bow down humbly before all of you and assure that I will be there for you always.
– Jitendra Awhad